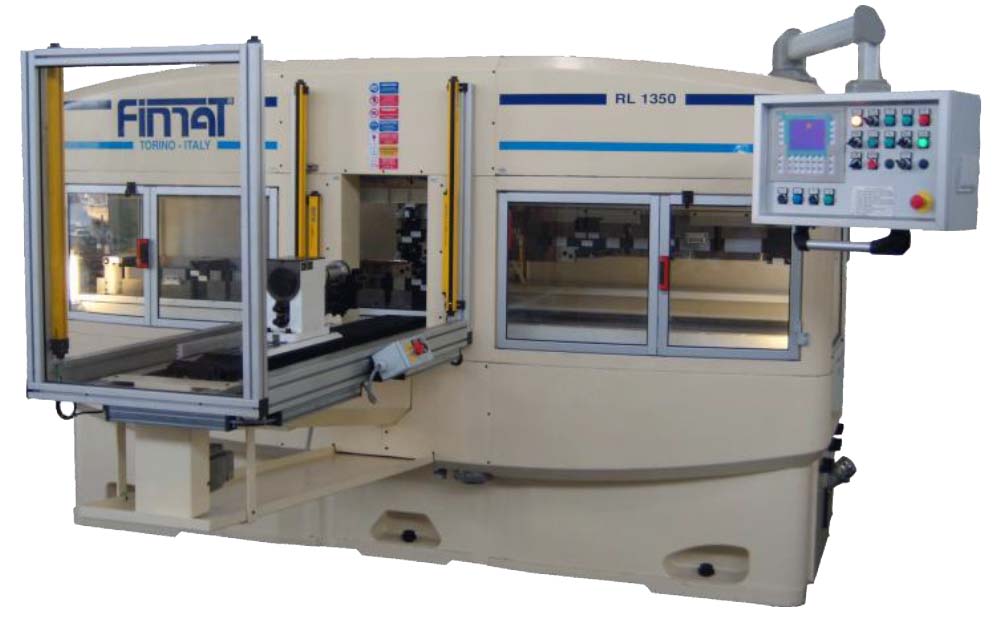 FIMAT Hydraulic Spline Rollers – RH800, RH1150 & RH1350
Rolling slides driven by hydraulic cylinders.
Pneumatic or NC tailstock and headstock.
Study of machine automation: solutions by robot or gantry accoring to the customer's needs.
Specific toolings depending on the parts to machine
Special machining cycles.
Standard or Quick changeover Rack Holder.

Support and supply of rolling racks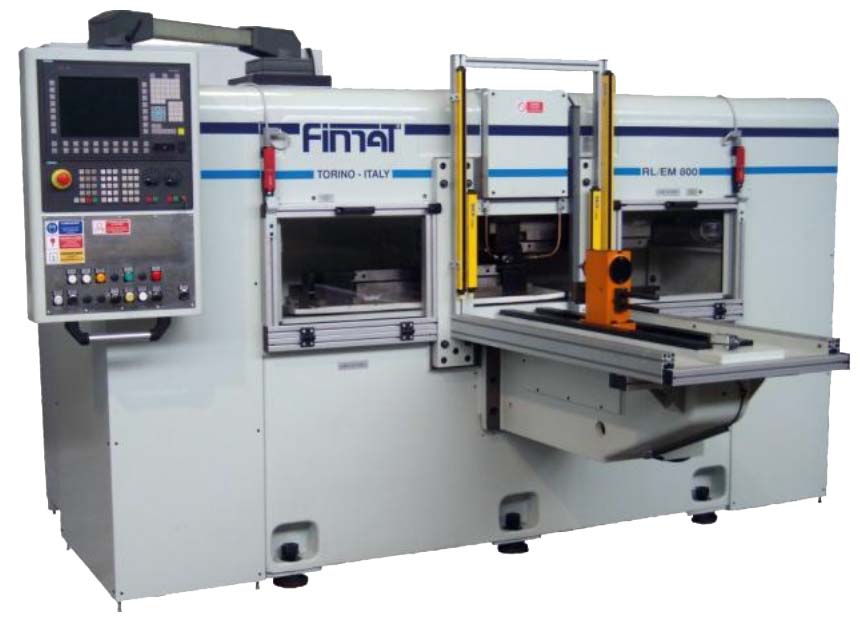 Electromechanical NC Spline Rollers – RM800, RM1150 & RM1350
Rolling slides driven by planetary roller screws and direct drive torque motors. No transmission gearbox or joint between motor and screw.
Absolute encoders for slides control mounted directly on the screws.
NC tailstock and headstock.
Numerical Control: Siemens 840D SL
Study of machine automation: solutions by robot or gantry accoring to the customer's needs.
Specific toolings depending on the parts to machine.
Special machining cycles.
Standard or Quick changeover Rack Holder.

Support and supply of rolling racks

.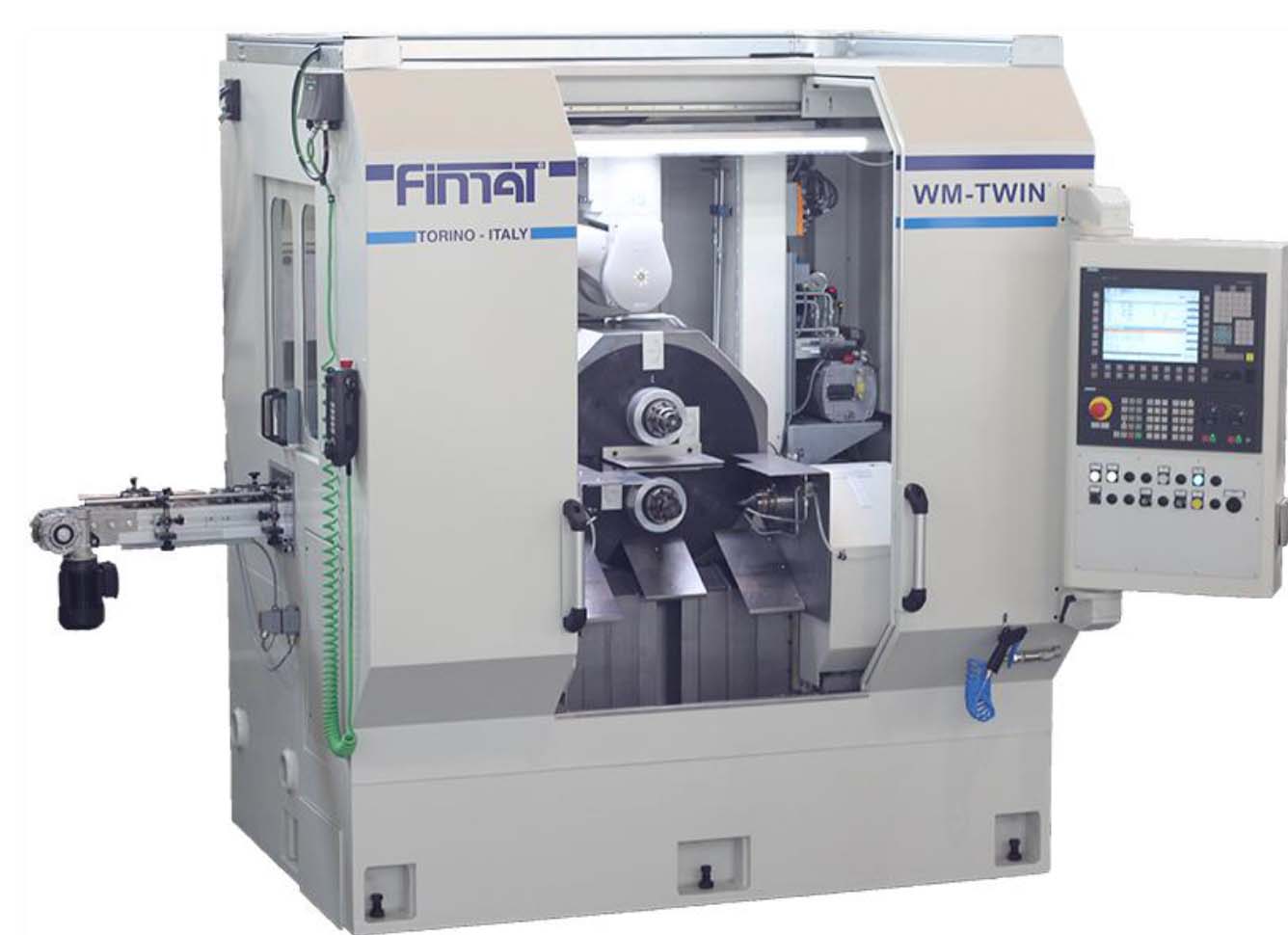 Cage Window Milling Machine WM-TWIN 1.1, 2.1 and 2.2
Window dry milling.

7 NC axes managed by a Siemens 840D SL.
2 high frequency spindles for the processing of 2 windows at once.
Versions 1.1 and 2.1 feature two workpart holding heads mounted on a revolver for loading/unloading in hidden time.

High flexibility: capable of machining cages with any number of windows.

High productivity: cycle time on 6 and 8 windows cages comparable to the time achieved on the grinding machines.

Automation by robot for parts loading/unloading. the robot is fully managed by the machine and no programming is required by the operator.

Intuitive HMI and fully parametric.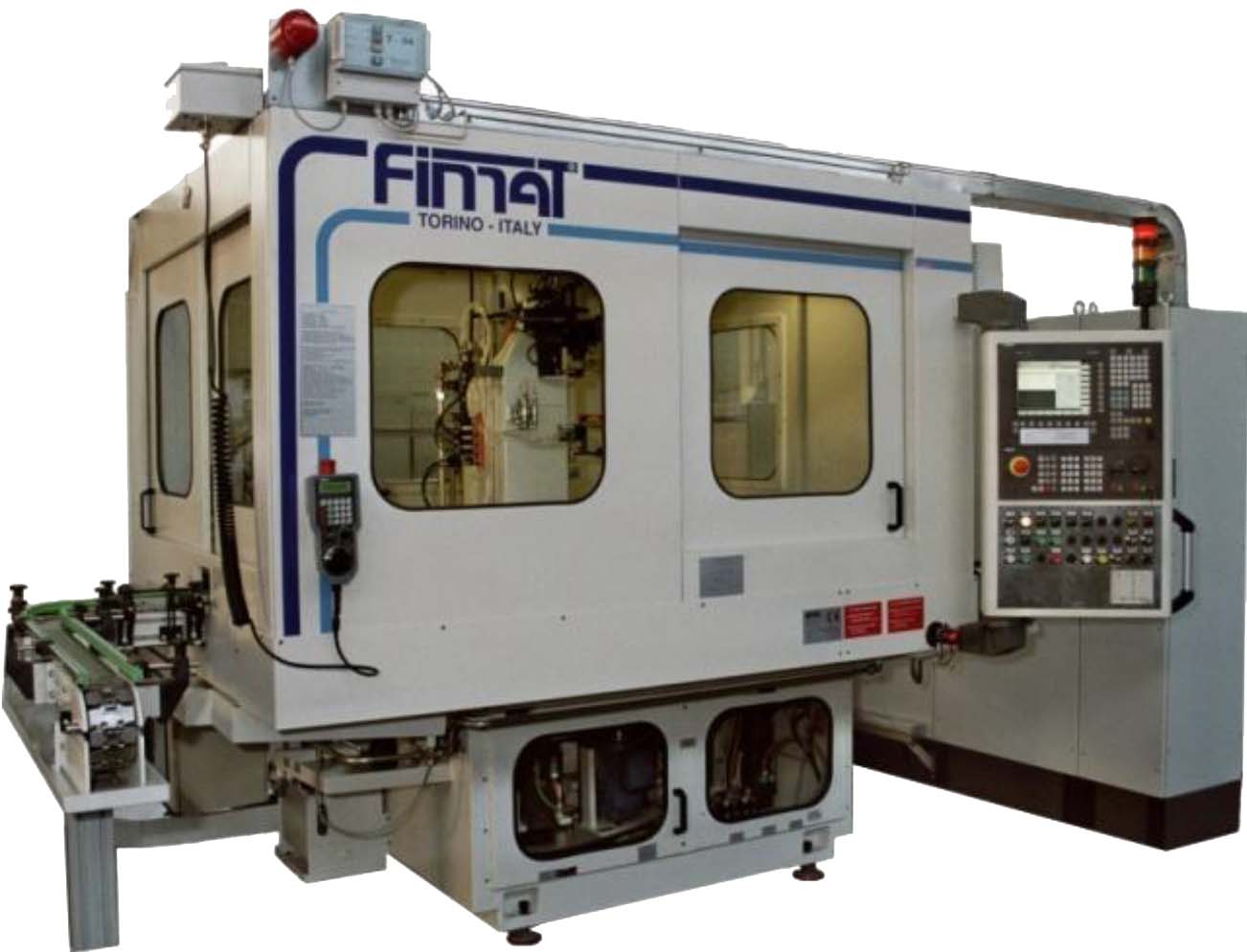 Construction and Refurbishment of Grinding Machines for CV Joint Cages
Cage Window Grinder WG-6 with 6 high frequency spindles (both new and refurbished).

Cage Window Grinder WG-8 with 8 high frequency spindles for the machining of 4 or 8 windows cages (new).

Cage ID Grinding Machines.
Cage OD Grinding Machines.
Automatic loading/unloading.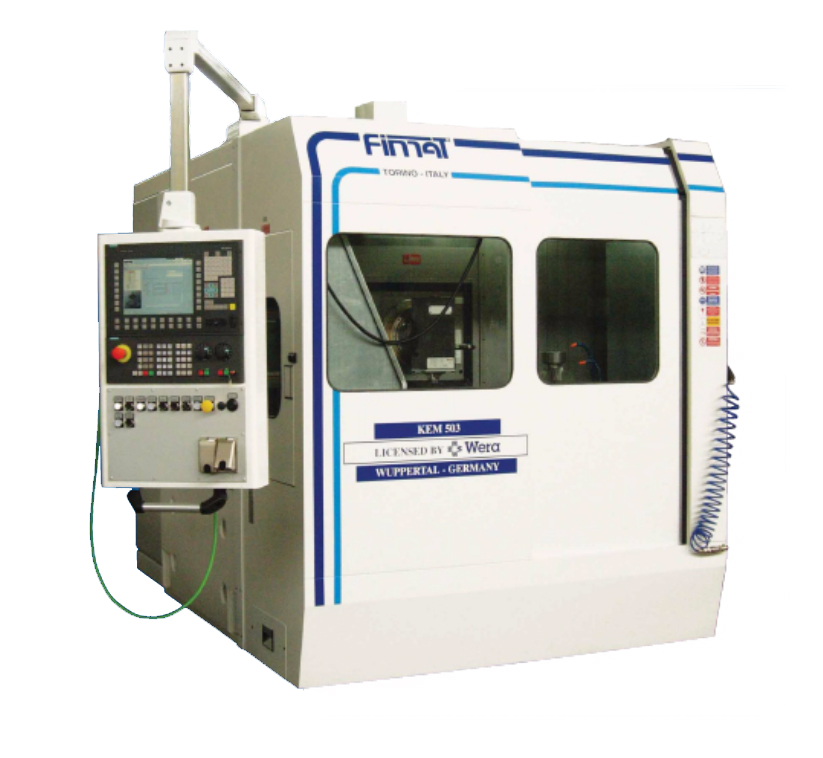 Gear Chamfering Machine KEM503 (Upon license by Wera Profilator)
Compact milling machine for free shape profile chamfering and rounding of internal and external toothings.

Spiral-bevel gears chamfering by 5 axes interpolation.
7 NC axes overall.

Use of standard tools.

Thanks to a specific software it is possible to use chamfering programs generated by CAD-CAM.
Programmable drilling patterns.

Planarity check of workparts and automatic eccentricity compensation in the horizontal plane.

Rounding of teeth endface by cylindrical interpolation on spur gears.

Continuous chamfering by synchronization of workpart and tool.

Automatic tool measurement & integrity check by laser sensor.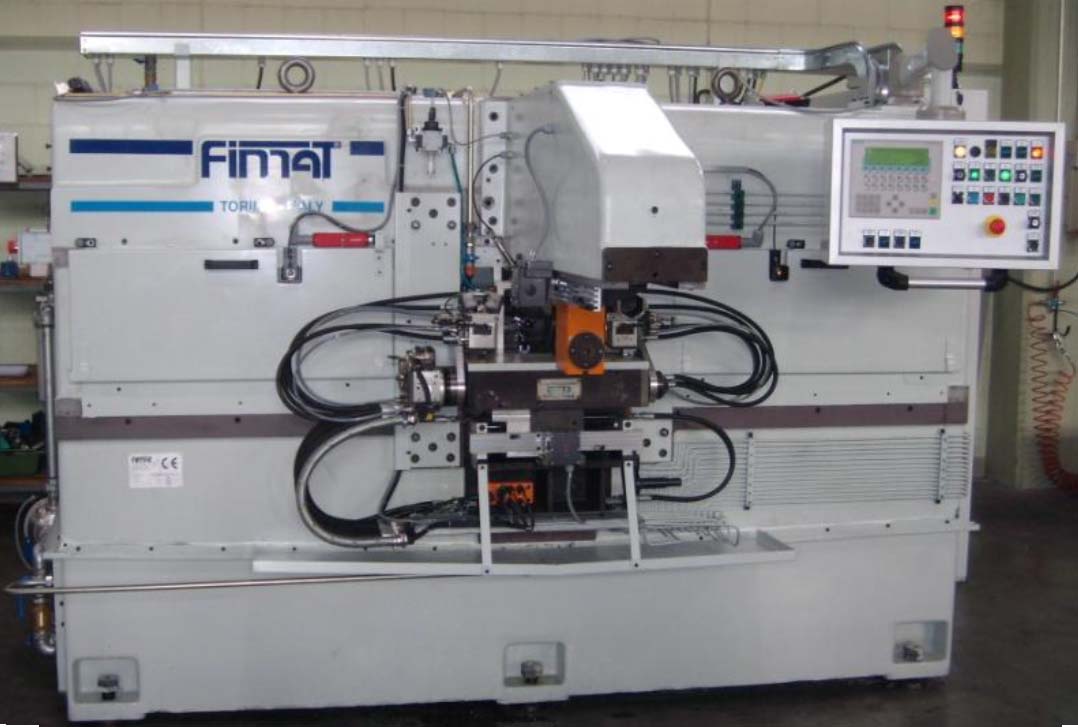 Refurbishment of Roto-FLo Ex-Cell-O Spline Rollers
Complete refurbishment of all the mechanical parts of the machine. full replacement of all the fluidic and electric systems. The machine are supplied with full documentation, CE certification and the same productive capability of a new machine.
Design and application of automation and controlled axes.

Custom special toolings to match all the customer's requirements.

Application of either standard or quick change over rack holders.
Hydraulic to Electromechanical machines upgrade.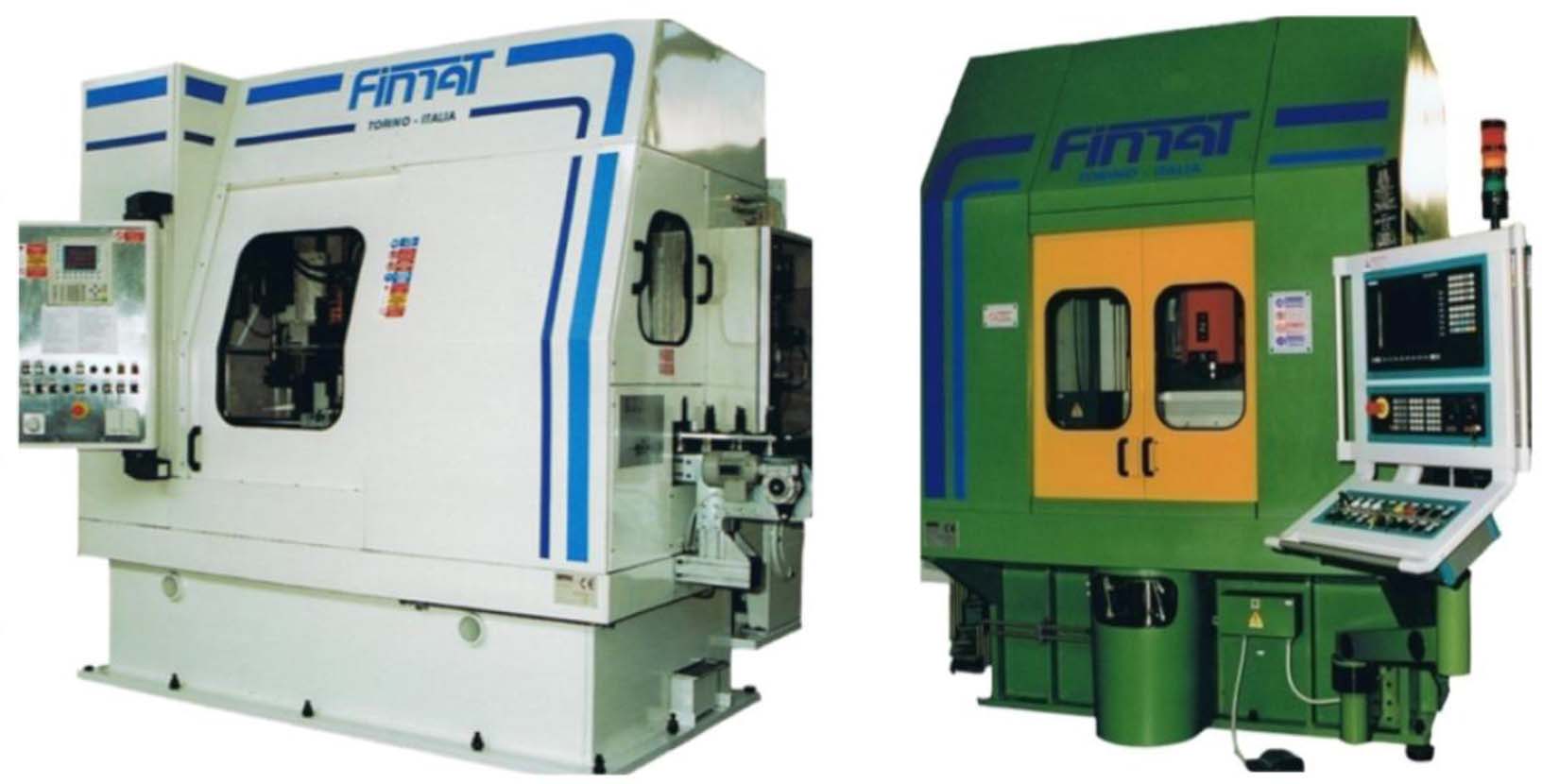 End Facing/Centering Machines
NC End Facing/Centering Machines for shafts and CV Joints components.
One or two milling heads.
Dry machining.
Automatic loading/unloading.
Deburring Station.
Spindle speedly continuously adjustable.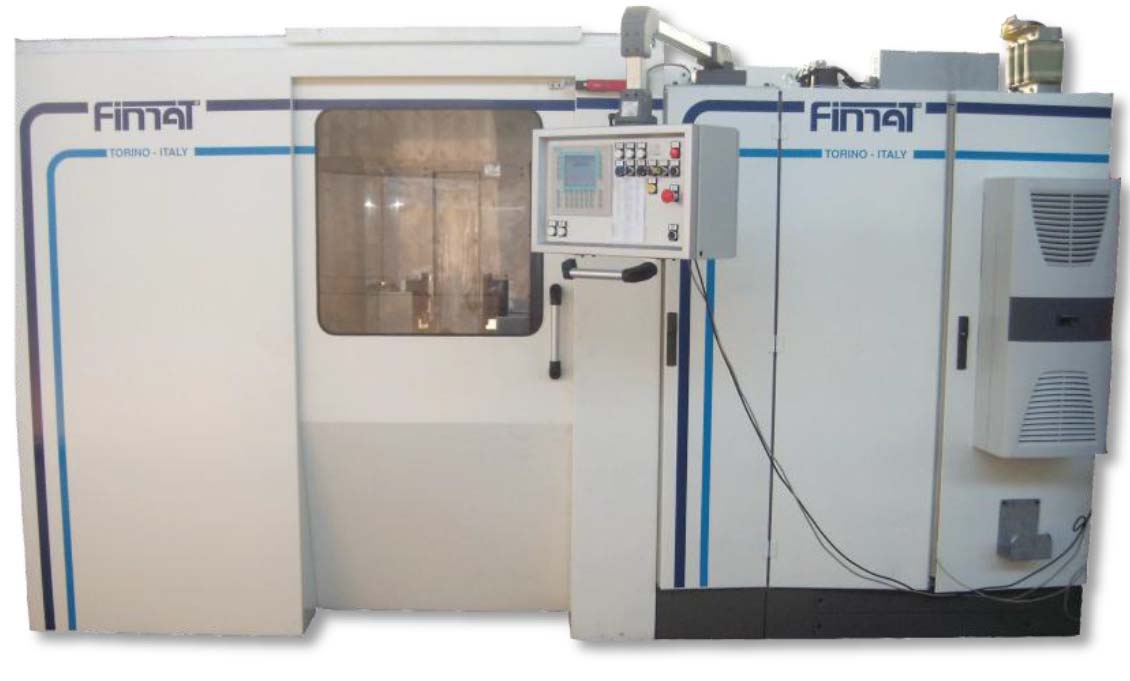 Retrofit, technological upgrade and automation of Special Machine Tools:
Internal and External grinding machines.
Plane Grinding Machines.
Centerless Grinding Machines.
Thread Grinding Machines.
Hobbing Machines.
Slotting Machines.
Gear deburring Machines.
Gear Chamfering Machines.
Turning Machines.
Broaching Machines.
End Facing/Centering Machines.